OPTICS, ELECTRONICS AND MORE FOR WATERFOWL HUNTING?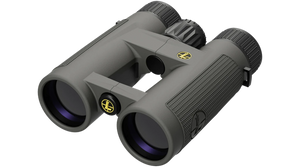 OPTICS, ELECTRONICS AND MORE FOR WATERFOWL HUNTING?
by Mario Friendly
Home to Oregon for the company's entire existence and making scopes for over 100 years you can say Leupold has a pretty good track record.   They put all their products through rigorous testing before it hits the shelves. If your scope or binoculars can take the beating, they put it through at the testing facility you can be sure it will take whatever you can throw at it in the woods.  If you have ever taken the tour of the facility, you know what I am talking about.  If you have not, I can assure you that they take their quality very serious.   Their Lifetime guarantee on products says it all!  Scouting is key in waterfowl and a key tool you must have a good pair of binoculars or two.  I have a pair always in the truck and one in my blind bag.  My personal choice is 10 x 42. Good field of view, great glass and durable. 
A Rangefinder comes into play more so for field hunting, but I have used it in the boat as well.  I always want to make sure I have my distances set up for where the birds are going to land or where I want them to land and how far my blind is from that spot.  I always have one in my bag just to keep everything in line. Very handy for new hunters or hunters who just have a hard time with distance.  Take the guessing out of it. 
Honestly, the thing I have never bought into until this year is a great pair of Sunglasses…. or what Leupold calls their Protective Eyewear.   I am not a tactical shooter or in the military, but I can tell you there is a difference to these glasses.  I have worn them more this year than in any years past.  No glare or shine and protects me when I am running the boat from limbs or debris and just damn comfortable. I run the Packout pair, and I have not broken them or lost them yet.  I cannot say that for the 30 pairs of cheap glasses before these.